Cybersecurity Consulting
Not ready to commit? Our one-off consulting engagements let you assess your existing cybersecurity operations without locking in a lifecycle program.

What we offer:
Fast-acting emergency incident response in the event of a suspected breach
Preparation for SEC regulatory exams led by virtual CISOs who've been in the boardroom through real audits
Testing and assessments to evaluate your cyber-health, detect vulnerabilities and review your org's responsiveness
Training to educate your end users on how to spot and evade an attack
Trusted by the best
in the industry.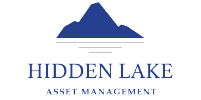 We had a seamless transition moving the staff to work from home, and I am so glad we made the change to Agio's SkySuite solution. I 100% recommend this offering to any likeminded firm, and I am a big supporter of Agio's model.
Ken Cooper, Chief Financial Officer
ACK ASSET MANAGEMENT
Does your current provider measure up?
Next-Gen Protection
Our technology leverages machine learning and behavior profiling to uncover sophisticated threats.
Maximized Efficiency
Minimize risk and meet compliance requirements within your existing cybersecurity program.
Expert Insights
We deliver proactive recommendations to ensure your environment is protected from threats.
Keep Your Data Safe During a Nation-State Threat
Protect yourself when the unexpected comes calling.