Technology support and data protection services. When and where you need it.
2023 Hedge Fund Trends Reports
Measure your firm's technology and cyber programs as you prepare to address growing complexities and risks.
Our vision.
We aim to expand the potential of our clients by empowering them with secure, reliable, and resilient information systems. This means fewer issues, faster speed to resolution, and a frictionless experience.
One provider. Blended expertise.
One of the first hybrid providers on the street, we underscore the benefits of combining managed IT & cybersecurity under one roof.
+
INTELLIGENT IT MANAGEMENT
AI & Automation Enhanced Service Desk
Follow-the-Sun Support
Dynamic CMDB
IT Service Management Platform
Fast, Reliable System Availability
Smart IT Advisory
+
CYBERSECURITY OPERATIONS
Extended Detection & Response
Malicious Activity Scanning
24x7 Threat Detection & Analysis
Incident Response
User Behavior Anomaly Detection
Attack Diversion
+
CYBERSECURITY GOVERNANCE
Program Design & Management
Policy, Process, Procedures & Reporting
Threat Modeling
Vulnerability & Pen Testing
Attack Simulation
Peer Group Cyber Posture Benchmarking
BETTER TOGETHER
Intelligent IT Management
Infrastructure support that is designed and operated to maximize performance and reliability.
Cybersecurity Operations
Cybersecurity Governance
Led by a vCISO, our governance programs help you architect a security & compliance framework that will impress any stakeholder.
Work from anywhere. Uninterrupted.
Predictive intelligence
We use automation, standardization, instrumentation and optimization to help us predict and prevent failures before they happen.
Data protection
We live and breathe prevention, detection, and remediation; security threats don't stand a chance.
Zero downtime
Our Infrastructure as Code (IaC) model proactively manages client environments and delivers a frictionless experience.
Trusted by the best
in the industry.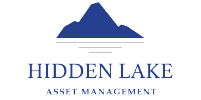 Real support from real people.
Always on
We leverage applied AI, machine learning, natural language processing and automation to redefine the meaning of speed to resolution.
People, not robots
Work from anywhere can mean work at any time. That's why our engineers are available for around-the-clock support. Wherever you are and whenever you need it.
Talk to us
Resources to keep you
in the know.
Why It Makes Sense to Consolidate Managed IT and Security Operations
Read the blog
Cybersecurity Governance Best Practices
Read the blog
Agio CMDB: Triage for Your Technology
Read the news
Are you in?
Find out whether Agio is right for you. Contact us to design a custom solution for your firm.