LIMITED TIME OFFER
25% off XDR when bundled with Managed IT.
Why does Managed IT and Extended Detection & Response (XDR) work better together? Firms that have both Agio services are 80% less likely to have a vulnerability escalate to an incident. Make sure you're protected. Offer valid until December 13th.
What you'll get:
Next-gen tools paired with expert engineers to proactively monitor and mitigate threats
Easier, faster, safer technology that frees your team to focus on what they do best.
Incident Response Management and Phishing Protection to prepare you for the most sophisticated attacks.
24x7x365 transparency into your environment through the AgioNow Portal.
Choose strategy. Save 25%.
Trusted by the best
in the industry.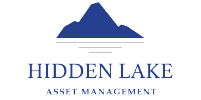 We had a seamless transition moving the staff to work from home, and I am so glad we made the change to Agio's SkySuite solution. I 100% recommend this offering to any likeminded firm, and I am a big supporter of Agio's model.
Ken Cooper, Chief Financial Officer
ACK ASSET MANAGEMENT
Does your current provider measure up?
Faster resolution
We fix your issues faster by leveraging automation and instrumentation for the most efficient workflows.
Fewer issues
Our technology reduces recurring issues quickly and efficiently.
Expert Insights
We deliver proactive recommendations to ensure your environment is protected from threats.
The Quest for Better IT and Cybersecurity: AI + Human Brilliance from Agio
It's time for a paradigm shift. Learn how Agio is delivering a frictionless service that reduces issues, increases speed to resolution, and makes clients smarter.