Database Management
Your data is your competitive edge. We maintain it to enhance performance, ensure availability, and protect it from cyber-attacks.
What you'll get:
Around-the-clock monitoring and management of your database environment
Instant access to our deep bench of database administrators
A per-database cost model that's significantly less than in-house DBAs
Transparency into your environment via our proprietary platform, AgioNow
Trusted by the best
in the industry.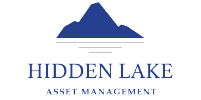 We had a seamless transition moving the staff to work from home, and I am so glad we made the change to Agio's SkySuite solution. I 100% recommend this offering to any likeminded firm, and I am a big supporter of Agio's model.
Ken Cooper, Chief Financial Officer
ACK ASSET MANAGEMENT
Does your current provider measure up?
Faster resolution
We fix your issues faster by leveraging automation and instrumentation. 
Fewer Issues
Our technology reduces recurring issues quickly and efficiently.
Expert Insights
We deliver proactive recommendations to ensure your environment operates seamlessly.  
5 Technology Predictions from a CTO
From source code to automation, these are the trends our experts have their eyes on.