Vulnerability Management
Proactive technology to detect breaches before they start.
What we offer:
Dynamic machine learning to proactively monitor your environment 24x7x365 – so you're never caught on your heels
A combination of upfront prep work, testing, and a hacker's mindset to evaluate and practice your response to a breach
Sophisticated endpoint technology that hunts, investigates, and eradicates attacks before they damage your business
Machine learning and behavior profiling to uncover sophisticated phishing attacks that both trained users and typical email filters miss
Trusted by the best
in the industry.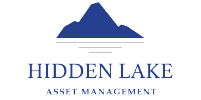 Does your current provider measure up?
Maximized Efficiency
Minimize risk and meet compliance requirements within your existing cybersecurity program.
Expert Insights
We deliver proactive recommendations to ensure your environment is protected from threats.
Next-Gen Protection
We leverage next-gen tools and platforms to uncover sophisticated threats.
Vulnerabilities
discovered
per day
Technical
& security
certifications
Penetration tests
per year
Incidents
triaged
per week
Years of security
experience
Your 360° security strategy.
We had a seamless transition moving the staff to work from home, and I am so glad we made the change to Agio's SkySuite solution. I 100% recommend this offering to any likeminded firm, and I am a big supporter of Agio's model.
Chief Financial Officer
Long/short equity hedge fund
with $800 million in AUM