Server Management
360º support of your servers, delivered through a hybrid reactive and proactive approach, and managed by highly trained server engineers.
What you'll get:
Technology and data scientists to ensure optimal server efficiency, uptime, and availability
Next-gen tools that monitor and manage your server environment 24x7x365
Increased speed to resolution – to resolve issues and fulfill requests
Transparency into your environment via our proprietary platform, AgioNow
Trusted by the best
in the industry.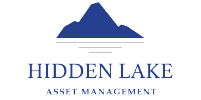 We had a seamless transition moving the staff to work from home, and I am so glad we made the change to Agio's SkySuite solution. I 100% recommend this offering to any likeminded firm, and I am a big supporter of Agio's model.
Ken Cooper, Chief Financial Officer
ACK ASSET MANAGEMENT
Does your current provider measure up?
Faster resolution
We fix your issues faster by leveraging automation and instrumentation. 
Fewer Issues
Our technology reduces recurring issues quickly and efficiently.
Expert Insights
We deliver proactive recommendations to ensure your environment operates seamlessly.  
4 Myths About Server Management, Debunked
Don't let these common myths keep your firm from automating server management and getting ahead.