Desktop-as-a-Service
Give your end users the freedom to work from anywhere with a secure, reliable, customizable remote workstation.
What you'll get:
A consistent user experience, regardless of what endpoint they're using
Reduced security risk by ensuring a user's workstation isn't directly exposed to the internet
A highly scalable end-user computing environment with low capital costs, eliminating CapEx where possible
Configuration options for your specific needs, including pooled and personal
Trusted by the best
in the industry.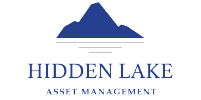 We had a seamless transition moving the staff to work from home, and I am so glad we made the change to Agio's SkySuite solution. I 100% recommend this offering to any likeminded firm, and I am a big supporter of Agio's model.
Ken Cooper, Chief Financial Officer
ACK ASSET MANAGEMENT
Does your current provider measure up?
Faster resolution
We fix your issues faster by leveraging automation and instrumentation. 
Fewer Issues
Our technology reduces recurring issues quickly and efficiently.
Expert Insights
We deliver proactive recommendations to ensure your environment operates seamlessly.  
Desktop-as-a-Service is a Must Have
Why IT leaders are turning to DaaS for productivity, cost, and risk.