Data Breach Recovery Services
Improve your reaction to a breach by proactively learning your environment, mapping what data lives where, reviewing your policies with a critical eye, and then practicing chaos.
What you'll get:
Tabletop exercises to ensure your team understands the processes and the roles in which they play
Monthly readiness and quarterly status reviews to confirm your security posture is in a healthy state and stays that way
Red team assessments that offer a deep understanding of the threat impact advanced attackers can have on your company
Annual reporting
Trusted by the best
in the industry.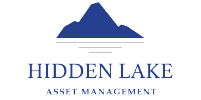 We had a seamless transition moving the staff to work from home, and I am so glad we made the change to Agio's SkySuite solution. I 100% recommend this offering to any likeminded firm, and I am a big supporter of Agio's model.
Ken Cooper, Chief Financial Officer
ACK ASSET MANAGEMENT
Does your current provider measure up?
Effective Response
We respond within 15 minutes of a critical breach discovery.
Fewer issues
Our technology reduces recurring issues quickly and efficiently.
Expert Insights
We send a comprehensive incident report within two weeks of the incident resolution.
Ransomware Prevention, Simplified
Four critical actions to take to prevent ransomware from infiltrating your systems.