Data Breach Recovery Services
Improve your reaction to a breach by proactively learning your environment, mapping what data lives where, reviewing your policies with a critical eye, and then practicing chaos.
What you'll get:
Tabletop exercises to ensure your team understands the processes and the roles in which they play
Monthly readiness and quarterly status reviews to confirm your security posture is in a healthy state and stays that way
Red team assessments that offer a deep understanding of the threat impact advanced attackers can have on your company
Annual reporting
Trusted by the best
in the industry.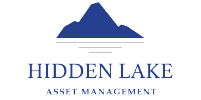 Does your current provider measure up?
Effective Response
We respond within 15 minutes of a critical breach discovery.
Fewer issues
Our technology reduces recurring issues quickly and efficiently.
Expert Insights
We send a comprehensive incident report within two weeks of the incident resolution.
Vulnerabilities
discovered
per day
Technical
& security
certifications
Penetration tests
per year
Incidents
triaged
per week
Years of security
experience
Your 360° security strategy.
We had a seamless transition moving the staff to work from home, and I am so glad we made the change to Agio's SkySuite solution. I 100% recommend this offering to any likeminded firm, and I am a big supporter of Agio's model.
Chief Financial Officer
Long/short equity hedge fund
with $800 million in AUM